A City As Once Seen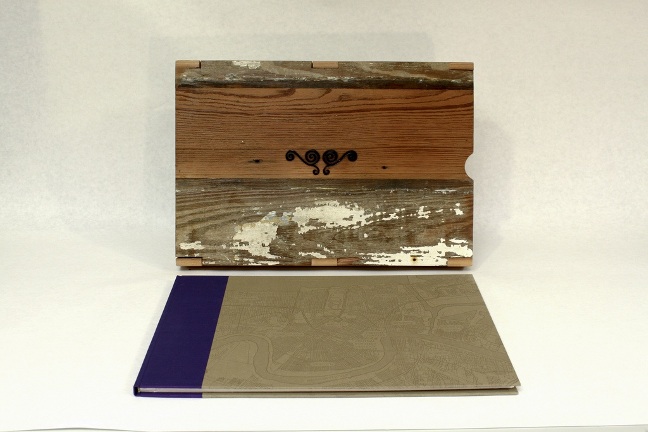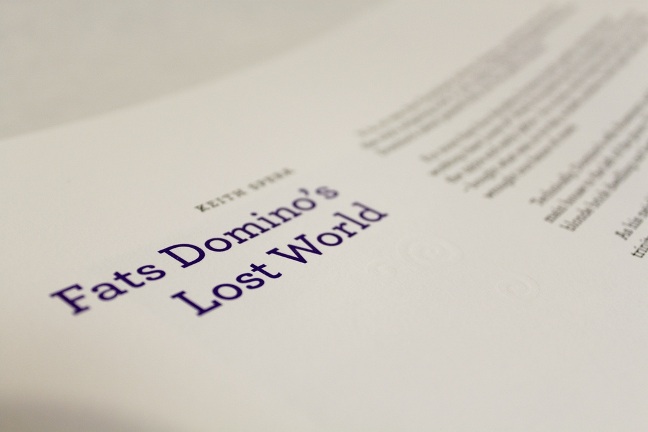 Dear Reader:
It is my great pleasure to announce the latest publication from The Press at Colorado College. The book is titled A City as Once Seen: Photographs by Stuart Klipper and is a compilation of 27 panoramic photographs celebrating the city of New Orleans.
Renowned American-based photographer Stuart Klipper has traveled to New Orleans and Southwest Louisiana many times during the course of the past two decades. When there he immerses himself in this region's extraordinary culture – to listen to its music, to dance, to indulge in its cuisine, and to make friends. He has photographed prodigiously throughout the Crescent City and the Cajun and Creole Parishes that comprise the southwestern quadrant of the state.
His affection for and familiarity with these landscapes, locales, and social geography is expressed in these depictions of the nooks and crannies of the New Orleans' neighborhoods, the curious nature of its unusual infrastructure, and its cultural waypoints – be they picayune and local, or bearing a renown far and wide.
Stuart's efforts have thus come to delineate the diverse character of a remarkable city. All were made prior to the destruction wrought by hurricane Katrina, and the city's ensuing flooding – and criminal neglect in the wake of both. They celebrate a New Orleans that has in so many ways stood uniquely apart from the rest of America, perpetuating a historic blend of cultural traditions in the face of adversity and duress.
This book, with its images and texts, stands as a reminder of the importance of a city that has long quickened the pulse of America's heartbeat and added spice to the American soul.
Five of the photographs are paired with texts. Stuart enlisted five of his friends, all New Orleans-based writers, to involve themselves in the project that preceded and prompted this book. Each was asked to select and in turn respond in writing to one of the 27 images. The book is structured so that each of these outstanding original vignettes counterpoints the photographs that inspired them.
This book is a significant offering as it marks the resurgence of The Press at Colorado College and its role as a regular publisher of beautiful, limited edition fine press books. The Press is happy to have a chance to work with Stuart again, as we published his book of photos Bearing South: Antarctica at Sea back in 1991. We hope this is the first of many new offerings to be subsequently released on an intermittent basis over the course of years to come.
This book includes 27 original archival pigment prints in a wide-field format. Five of these photographs fold out to a magnificent 10" × 31". The book is hardbound in silk and paper, and includes prose and poetry by five prominent New Orleans authors and a forward by George Slade, artistic director of the former Minnesota Center for Photography. The text is typeset in Archer, a beautiful and unique new typeface from the Hoefler & Frere-Jones type foundry of New York, letterpress printed by hand on Hahnemühle velvet duo paper. The book is housed in an finely-crafted and durable slipcase that is hand wrought from old New Orleans heart pine weatherboards – rebirthing scraps that were salvaged from the city's wreckage. The book was designed and printed by Colin Frazer here at The Press at Colorado College. The price is $1150.
A City as Once Seen: Photographs by Stuart Klipper is an edition of only 40 books. This edition is expected to sell out quite quickly, so please call or email to reserve your copy today.
It should be noted that a portion of the proceeds from the book will be donated to relief and rebuilding efforts in New Orleans.
Sincerely,
Colin Frazer