Fragment from the Bhagavad-Gita, chapter one, verses 42-46, in Sanskrit, 19th century, Kashmir
[recto]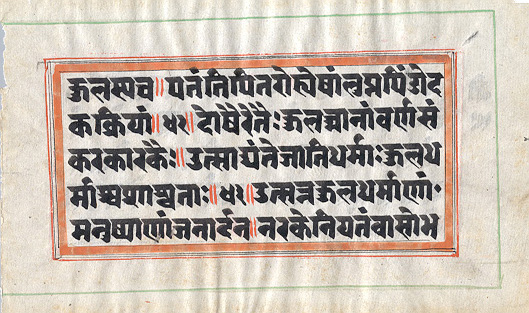 [verso]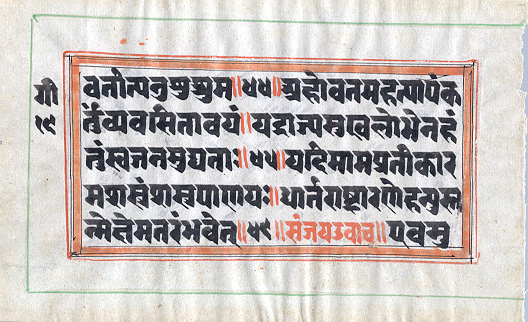 Translation of text beginning on the recto, second line, after the second set of vertical red lines, by Colorado College students Kelly R. Hebrank, Christian M. Modern, and Kristina E. Rutledge, with visiting professor L.S. Summer, 2007:

By the wickedness of the destroyers of family, who cause the mixing of castes,
The eternal laws of caste and family are destroyed.

O Krishna, Destroyer of the demon Jana, we have heard that
Those people whose family law has been destroyed have a sure home in hell.

O! Alas! We are resolved to commit great evil.
Because of longing for the pleasures of royalty, we are intent on killing our own kinsman.

Even if the sons of Dhritarashtra, with weapons in hand, should kill me in battle,
Unarmed and without recourse, that for me would be greater happiness.