Inventory of the George H. Stone Glass Plate Negatives
Proper use requires adequate citation when published or exhibited. Citation Special Collections, Tutt Library, Colorado College, Colorado Springs, Colorado.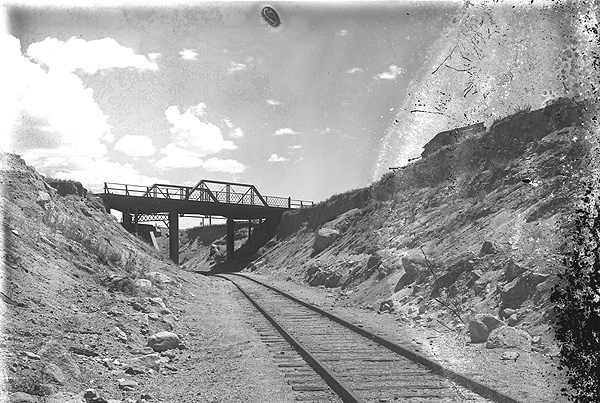 Denver and Rio Grande - Colorado Springs & Cripple Creek District Railway crossover - southwest Colorado Springs (same as #226) - Short Line.
Copyright © Colorado College
---
| | | | | | | | | | |
| --- | --- | --- | --- | --- | --- | --- | --- | --- | --- |
| 1-20, | 21-40, | 41-60, | 61-80, | 81-100, | 101-120, | 121-140, | 141-160, | 161-180, | 181-200, |
| 201-220, | 221-240, | 241-260, | 261-280, | 281-300, | 301-320, | 321-340, | 341-360, | 361-380, | 381-385. |
Tutt Library | Comments
last updated 12-14-00, ca