! --This is template 1 without the blue bar background-->

Excursion from Colorado Springs to Cripple Creek via "The Short Line"
Proper use requires adequate citation when published or exhibited. Citation Special Collections, Tutt Library, Colorado College, Colorado Springs, Colorado.
Professor George Stone's guide book manuscripts did not go beyond these early drafts. He was matching his photographs with parts of the text, but this project was not completed. Three sets of numbers were used (including two sets of Roman numerals), and we have included these exactly as he left them. Where possible, numbers are hyperlinked to the manuscript pages.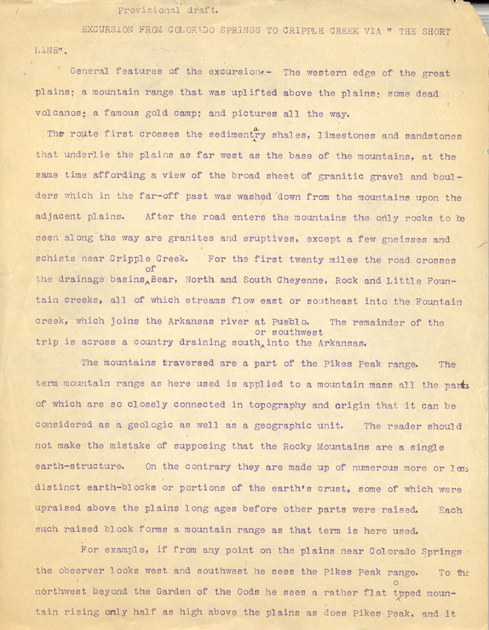 Copyright © Colorado College
---
George H. Stone Manuscripts
---
Stone Guide Main Page
Tutt Library | Comments
last updated 8-29-01, ca